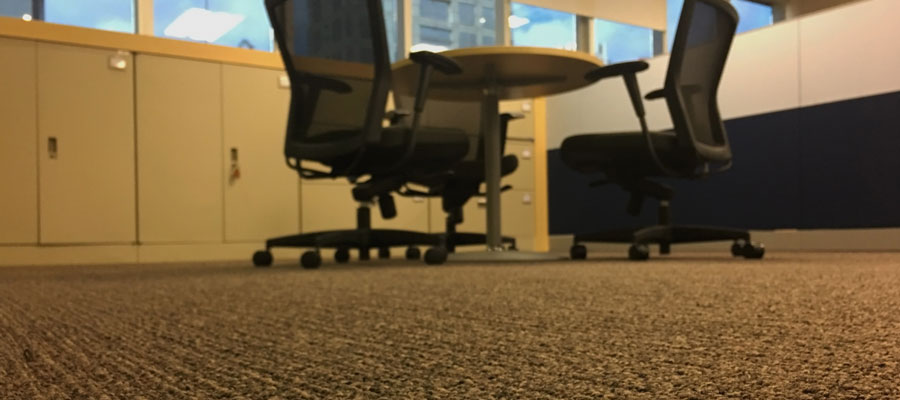 When it comes to building maintenance, even the most diligent offices tend to overlook carpet cleaning. This is especially true for buildings with industrial carpet (which is made to withstand heavy traffic) or carpet with designs that hide wear and stains. However, it's a smart move to schedule regular cleanings with a commercial carpet cleaning specialist. Here are a few reasons why.
Cleaning extends the life of the carpet
Replacing carpet can be costly, and regular cleaning is one of the easiest ways to extend the life of the carpet you have. Stains – even those that are invisible to the eye – can break down the carpet and cause extensive damage over the lifetime of the carpet. A professional cleaner can find those spots and treat them, so they won't cause long-term damage.
Deep treatment removes soil embedded in the carpet
Deep cleaning treatments are done through different methods such as hot water extraction, and they should be done a few times a year. These treatments are able to get up the gunk and soils that get embedded in the carpet, restoring them to a clean state that can better handle wear.
Clean carpets are better for health
Another key reason to get the office carpets professionally cleaned regularly is to aid in the overall health of the office. Think about how many germs, oils, and other nasty things get brought in on the feet of everyone who walks through the office. This can affect the air and lend to a less healthy environment. Cleaning removes all that and helps you keep your office fresh.
Your office's carpets should be cleaned by professionals who can customize a cleaning plan based on your workspace and particular needs. Contact Bullseye Carpet and Upholstery Cleaning today to learn how your office can benefit!