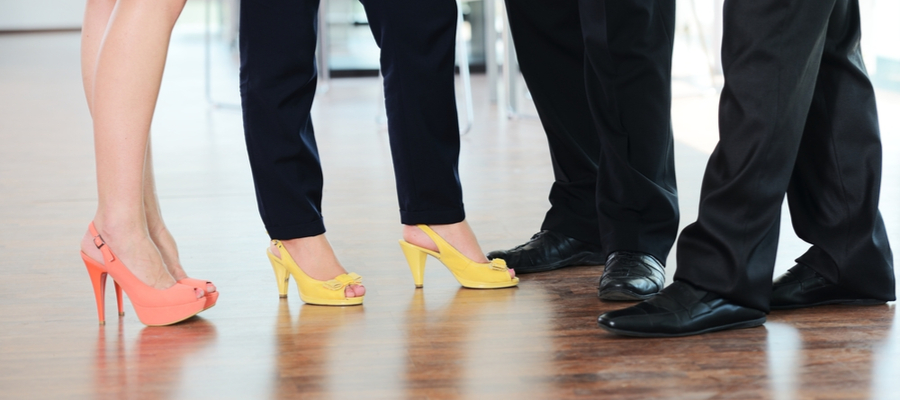 Some business owners neglect commercial floor and carpet cleaning services for reasons such as the floors never look dirty, or customers don't see them, or there are other priorities. However, as with many things, maintenance (here in the form of regular cleaning) actually helps save you money over time. Here's a look at why you should be cleaning your floors and carpets regularly.
Hard Floor Cleaning
It's not just your carpet that needs cleaning! Regular maintenance cleanings of hard flooring are very important as well. Whether it's wood or other material, a regular cleaning helps remove grit and grime that can get packed in and warp the flooring over time. Cleaning hard floors can range from sealing to waxing to buffing and more – it all depends on the type of material.
Carpet Cleaning
Regularly scheduled carpet cleanings help extend the life of the carpet, and it makes the building a healthier place. Neglecting those cleanings means that the dirt and debris in the carpet have a chance to break down all the fibers, cause stains, and more. Plus, any kind of warranty you have on it is probably void if you don't have regular cleanings.
Keep it Timely
In addition to just getting it done, you'll also want to get it done regularly. Check with your contractor to see what they recommend for your floor types and stick to it! Going too long between cleaning can ruin any progress you've made in the meantime.
Choose Bullseye
In Boise, Bullseye Carpet and Upholstery Cleaning is here for you and your commercial carpets and floors. We know what works best for your particular cleaning needs and we'll work with you to ensure you're making the most of your floor investment. Find out more about commercial carpet cleaning services by contacting us today!