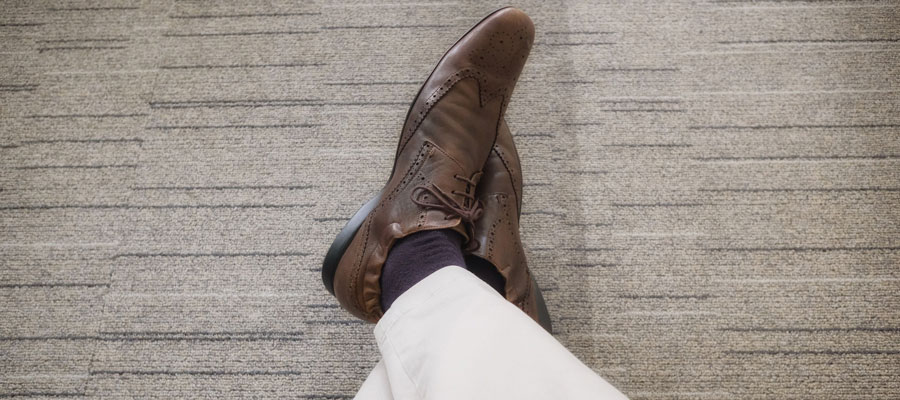 Commercial carpet has to withstand a lot more wear and tear due to heavy traffic in every season. It's only natural that it would be both stronger than regular carpet and higher maintenance. Caring for your commercial carpet can help keep it looking professional and can ensure it lasts a long time.
Understanding Commercial Carpet
There are many aspects of commercial carpet and knowing as much as possible about it can help you select the best kind or take care of what you have already. Here are some of the features of carpet:
Fibers
Dyes
Weaves
Pre-treatments
Each of these will impact everything from how well it stands up to traffic and what needs to be done to clean it. A commercial carpet cleaning service will want to know all about your carpet in order to find the best ways to clean it.
Commercial Carpet Maintenance
Maintaining commercial carpet starts with proactive care. Some of the ways you might address preventative maintenance are to vacuum regularly, strategically add rugs to catch some of the dirt, debris, and moisture that comes in from outside, and taking care of spots as soon as possible. Approaching your carpet maintenance proactively can help reduce the significant wear and tear that becomes noticeable and ultimately ruins the carpet.
Regular cleaning by a commercial carpet cleaning service is also necessary for long-term care. It's best to schedule these at regular intervals so that you don't go too long without a cleaning. Your commercial service will have the best possible methods for deep cleaning and for taking care of trouble areas and stains.
A commercial cleaning service can help you figure out the best times to clean and will set you up for ongoing care after the cleaning. All in all, this type of service is designed to help you get the best return on investment when it comes to your commercial carpet.
Contact Bullseye Carpet and Upholstery Cleaning today to get started with a reputable and committed service in the Treasure Valley.